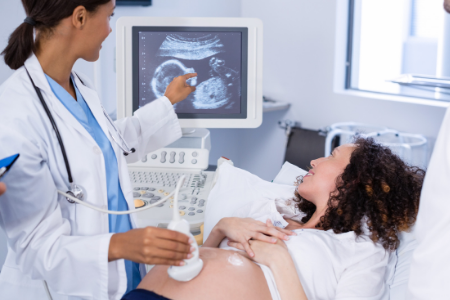 Ultrasound scans create an image of your baby in your womb through the use of high frequency sound waves. Most pregnant women will seek an ultrasound during their pregnancy to find out more information about the development and health of their child. The simple test is safe and painless for both mother and baby.
For an uncomplicated pregnancy, there are generally two scans completed through your referring GP.
You can find more information about this here.
Pregnancy Ultrasounds are £153 per scan across all our clinics.
Often expecting parents would like more frequent assessments of their pregnancy journey and look at getting further scans. Whether it's your first pregnancy or subsequent, you may want to get an update on any abnormalities or continue to plan for a successful delivery.
You can request a private ultrasound with us at any stage without a referral. Our experienced sonographers will walk you through the process step by step and give you guidance on understanding your images.
Get in touch today to discuss your pregnancy ultrasound requirements.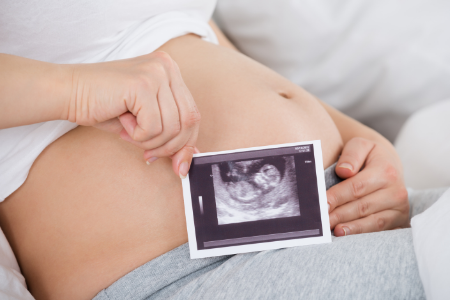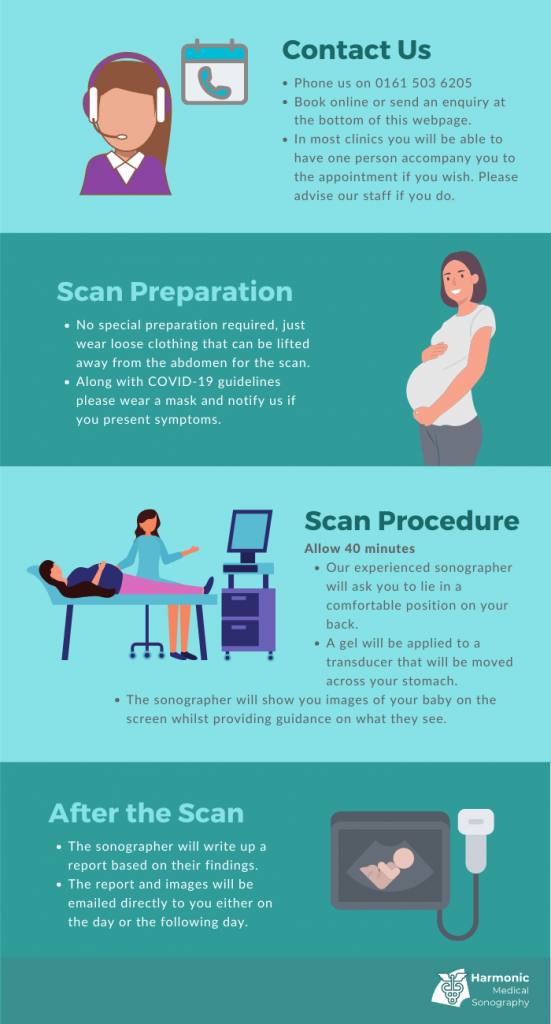 Our trained healthcare professionals are able to give observations based on their relevant experience. These findings do not replace the assessment of a medical doctor and you are encouraged to seek further advice should there be any issues arising with your ultrasound scan.